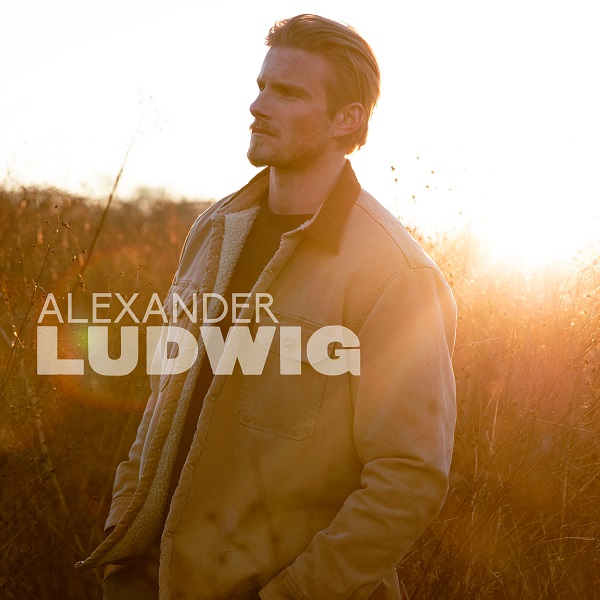 Multi-talented artist Alexander Ludwig released his self-titled debut EP today via BBR Music Group/BMG. Produced by fellow songwriters Kurt Allison and Tully Kennedy (both members of Jason Aldean's band) Alexander Ludwig is the sound of a longtime musician staking his claim in the genre that's always inspired him. Funneling the talented musician's love of storytelling into five songs that blend old-school twang with modern muscle, Alexander Ludwig is available digitally HERE.
To celebrate the release, Alexander will be Facebook's "Artist of the Day" on Monday, May 24th and will go live at 10:00 am CT to perform for fans. Tune in HERE. Additionally, on Thursday, May 27th, Alexander will host a Twitter Spaces hang with fans at 12:30pm CT—join in on the conversation HERE.
Inspired by the classic (Alan Jackson, George Strait) and contemporary (Jason Aldean, Kenny Chesney, Eric Church) sounds he grew up with, Alexander's debut EP follows his 2020 song, "Let Me Be Your Whiskey," which he co-wrote with Michael Dulaney (Aldean's "Tattoos On This Town"). The summer-ready EP and its breezy laidback vibes leans into the philosophy of embracing the moment and makes for a great soundtrack to a top-down road trip or a day on the lake.
"I've been drawn to Country music since I was handed my first guitar at nine years old," said Alexander. "So many other styles of music try to sell a dream or something you need to attain. But in Country music, the dream is already here. You're living it. You don't need a big house or a bunch of cars; you can be happy with the blessings you already have in life. For someone who's always on the road, it was Country music that helped get me through the tough times. It's always reminded me to take a breath and be grateful for how good things really are."
Raised outside of Vancouver, listening to Country greats, Ludwig wrote his first song at age 12 and has been writing ever since—imagining each song unfolding like miniature films. After years of fitting as many trips as he could to Nashville to hone his songwriting chops, Ludwig crossed paths with and became fast friends with Jason Aldean band members and songwriters, Kurt Allison and Tully Kennedy, who jumped at the chance to produce his new music.
In addition to working on new music, the well-rounded entertainer recently starred in Bad Boys for Life opposite Will Smith and Martin Lawrence (which smashed box office records and became the most successful film in the Bad Boys franchise). He also plays the lead character in the History Channel's hit TV series Vikings and is currently in production for his new co-leading role in the Peter Segal-directed TV series Heels for Starz. In addition, he's set to star alongside Uzo Aduba, David Koechner, and Timothy Olyphant in STX's forthcoming sports drama "National Champions."
Track Listing
"Love Today"— (Greylan James, David Lee Murphy, Matt Roy)
"Sunset Town" — (Marv Green, David Lee Murphy, Justin Wilson)
"How It Rolls" — (Eric Arjes, Brad Tursi)
"Malibu Blue" — (Jonathan Singleton, Brad Tursi, Andrew Rollins)
"Summer Crazy"— (Alexander Ludwig, Kurt Allison, Tully Kennedy, Justin Wilson)
*Produced by Kurt Allison and Tully Kennedy